Advertisements
Advertisements
Tech Giant, Google, on Wednesday created a doodle to celebrate his birthday. The Doodle was created by Lagos-based graphic artist and illustrator Ohab TBJ, to pay tribute to the guitarist who died in June 2008 at the age of 61, following a heart attack.
The inspiration for the art was drawn from Oliver De Coque's love for the guitar, his energetic performance style, his unique music brand, and his love of tradition and culture.
Advertisements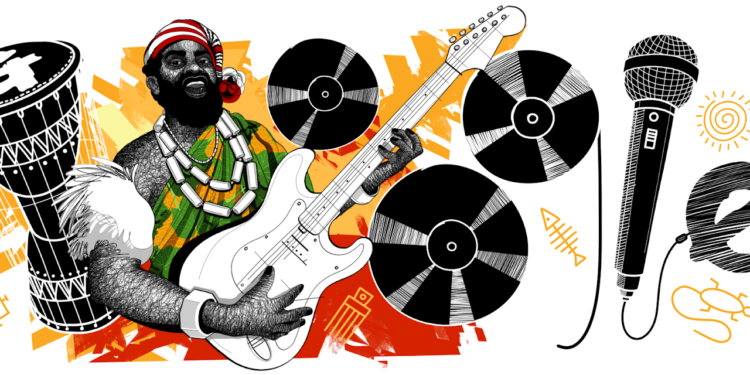 "It's a doodle to commemorate the late Oliver De Coque, a Nigerian guitarist and one of Africa's prolific recording artists, on his birthday today. OMG This is one [of] my dream projects come true and I still can't believe it!," Ohab TBJ wrote on Instagram.
Born Oliver Sunday Akanite in the small town of Ezinifite in southeastern Nigeria, He first took up the guitar at the age of 11. He was taught to play the guitar by Piccolo, a Congolese guitarist living in Nigeria. As a teenager, he studied the traditional Igbo music of the region and Congolese soukous.
His "Ogene" style of music blended modern highlife and traditional Igbo music, producing hits such as "Biri Ka Mbiri," "Ana Enwe", "Nnukwu Mmawu", "Identity" and, "Nempi Social Club" which remained on Radio Nigeria 2's Top Ten throughout most of 1981.
Oliver De Coque was awarded an honorary doctorate in music by the University of New Orleans, in recognition of his prodigious music achievements in 1994.